MOUAWAD CRAFTED CROWNS
LIGHT OF GLORY CROWN
MOUAWAD MISS UNIVERSE THAILAND LIGHT OF GLORY CROWN​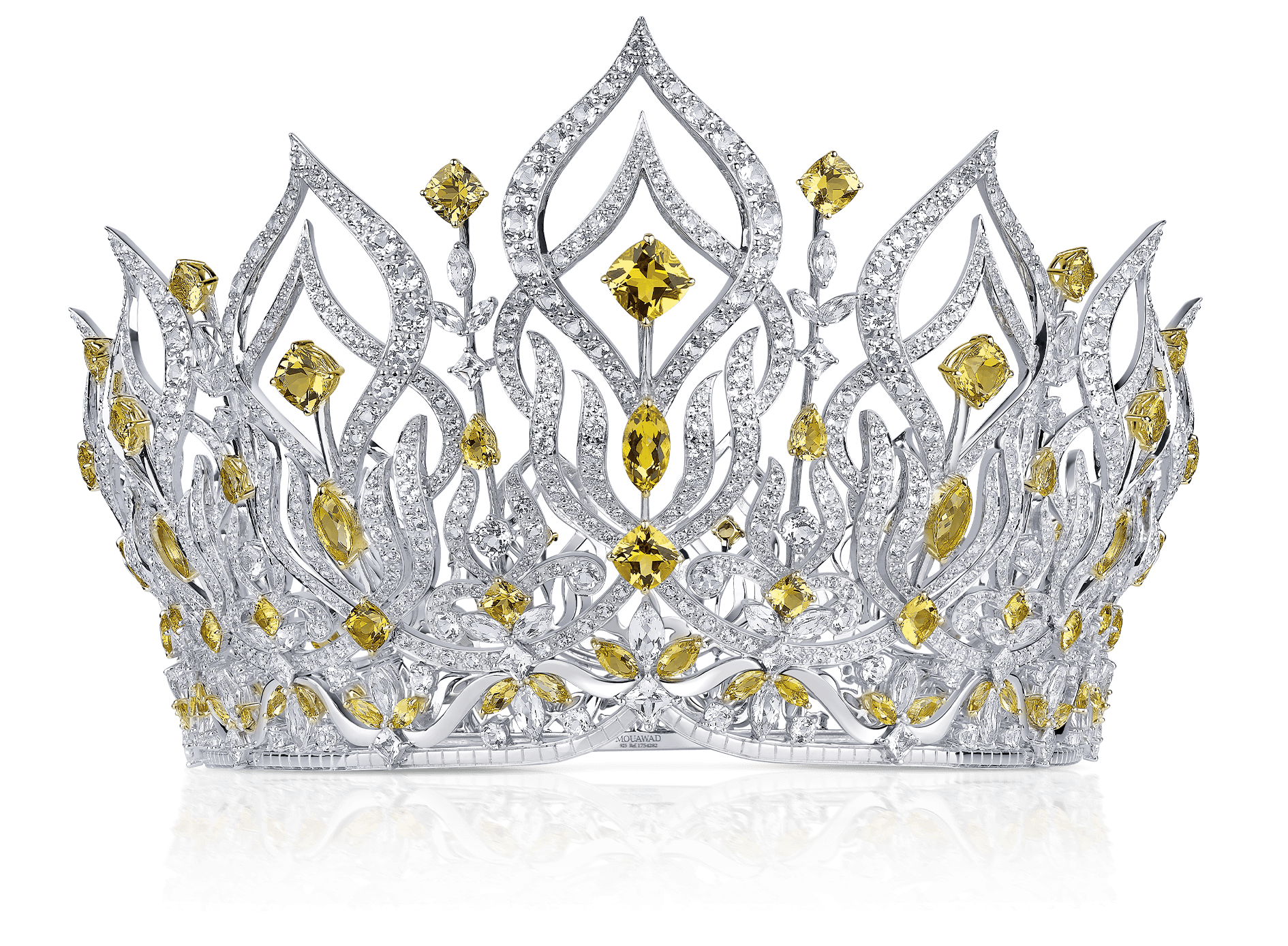 LIGHT OF GLORY
The Light of Glory crown draws inspiration from the belief that glory comes with a responsibility: a golden opportunity to be seen, heard, and positively influence others. This chance to champion a cause and rally others to join us in a drive toward positive change is indeed the true beauty of the light of glory.​


Vibrant yellow beryl was selected for this crown, radiating glorious hues that inspire hope. Star-like motifs encircle the base, symbolizing talent and hard work, while ascending motifs represent aspirations for positive change. Each element of the crown's design tells a unique story, celebrating the true essence of modern-day royalty.​
BEHIND THE DESIGN
Crafted with immense dedication, the crown showcases Mouawad's unmatched artistry. Featuring over 1,200 gemstones carefully assembled in a design constructed from more than 150 pieces, this masterpiece represents three months of devoted craftsmanship. From the initial design stage, where inspiration and storytelling intertwine, to the 3D prototyping, ensuring a perfect fit and comfort for the wearer, Mouawad's artisans pour their expertise and creativity into this captivating creation.​


The Light of Glory crown is a symbol of brilliance and beauty, but also a reflection of the responsibility that comes with being in the limelight – with fame and celebrity bestowing a power that, when used to make a positive impact, has the potential to benefit others and to make true change for the better. ​