FROM CONCEPT TO REALITY: A MARVEL UNFOLDS
Mouawad diamonds adhere to the highest standards of quality and excellence. By focusing on bringing out the inner beauty of each and every stone, Mouawad takes great pride in providing customers with the promise of perfection that has been honed over generations of creating some of the world's finest jewelry.
1. ROUGH WEIGHT: 49.70CTS
2. FIRST TABLE: 21.92 CTS


4. FINAL BRUTING: 10.03 CTS
Through innovation, craftsmanship, and in-house capabilities, Mouawad explores new frontiers of diamond artistry. Every piece created is destined to associate the beholder with an eternal bond of passion, power, and purity. In the most elegant host of choices, Mouawad diamond offerings capture romance and delicacy in a burst of sublime brilliance.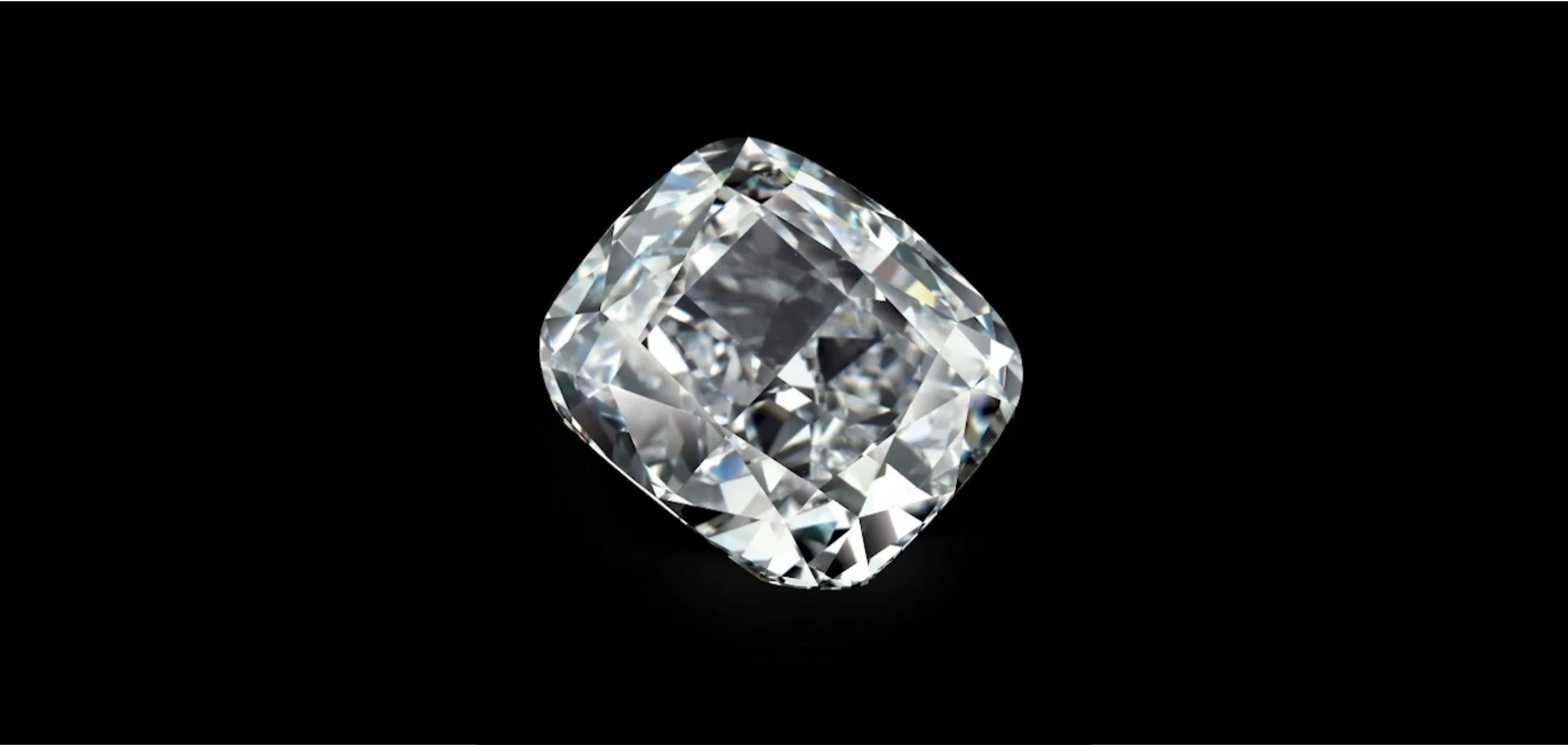 The facility manages the complexities of the diamond trade through a highly skilled team of specialists and sophisticated technology that elevates cutting and polishing processes to an unmatched level of precision. Mouawad guarantees the diamond's journey is availed with dedication, passion, and expertise, bringing only the finest specimens of this odyssey to the forefront.
Sorting and Selection – Once the rough diamonds are liberated from their host rock (kimberlite), Mouawad diamond sorters assess each diamond according to their main natural characteristics, size, shape, and color. Given the great skill and years of experience employed at this process, sorters only choose the diamonds that have all the virtues of being set in a creation of a Mouawad caliber.
Cutting and Polishing – In the hands of Mouawad's experts, rough diamonds begin the final step in their journey to realize the sparkling brilliance, fire, and light that lie within. The ideal Hearts and Arrows in Mouawad's gorgeous diamonds are the result of the superlative experience of the brand's master cutters and brillianteers.
CERTIFIED BY THE WORLD'S FOREMOST AUTHORITY
The Mouawad family's association with the gem and jewelry industry goes beyond creating fine jewelry to supporting the industry as a whole. This support has been demonstrated through diverse initiatives, and was formally recognized by the Gemological Institute of America (GIA).
In 1997, the GIA moved to a new state-of-art facility in Carlsbad, California. Prior to its opening, the Mouawad brothers Fred, Alain, and Pascal, made a donation, in the name of their father, to fund the new world headquarters as a contribution to advance gemology research and education worldwide. As a result, the campus was named in honor of Robert Mouawad, representing a crowning moment in the family's career.
To this day, all Mouawad diamonds are GIA certified. By providing a professional, independent evaluation and giving added confidence to the client, this certification (grading report) is considered a hallmark of integrity throughout the diamond world.
MOUAWAD CRAFTED DIAMOND PROMISE
For over a century, the Mouawad House has been dedicated to offering the finest gems, jewels, and timepieces. For the diamonds we craft within our House, we have decided to trace the process from rough to polished and provide our customers with a special report, the Mouawad Crafted Diamond Report.
We pledge that all our diamonds are responsibly sourced, masterfully crafted to maximize beauty and value, and handled with utmost passion and love throughout the entire crafting process, and ensure that every diamond is accompanied by a grading report from an internationally reputed laboratory. We firmly stand behind our promise for every single diamond we offer under our House.