There are differing opinions concerning the origin of this 135.92-carats cushion-cut diamond. The Dutch firm F. Friedman & Co. cut it into its present shape in 1904. They owned it for several years, exhibiting it at the 1925 Paris Exhibition of Arts and Industry. The Dutch sovereign from whom the stone takes its name was Queen Wilhelmina, who reigned from 1890 to 1948.
This suggests the possibility that the Queen of Holland was mined in South Africa, but nothing is known of the diamond's earlier history until it arrived in Amsterdam at a time when numerous South African diamonds were finding their way there. Yet there are experts who think that the Queen of Holland is a typical Golconda stone.
The Maharajah of Nawanagar purchased the Queen of Holland and Cartier set it as the centerpiece of the pendant to the magnificent ceremonial necklace of the Prince. Jacques Cartier, who assembled the necklace, referred to it as "a really superb realization of a connoisseur's dream."
Cartier eventually bought the diamond from the Maharajah's family and sent it to their London branch in 1960. Thirty years later, it was sold for a reported $7,000,000. The Queen of Holland was then owned by Robert Mouawad.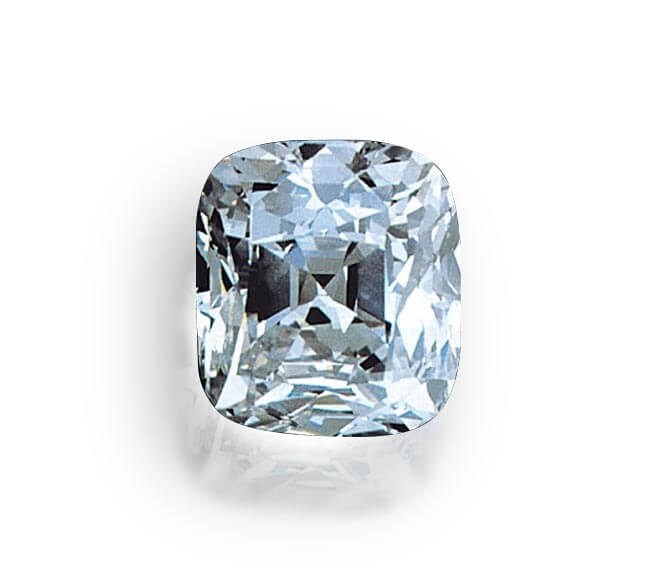 Weight: 135.92 carats
Shape/Cut: Cushion
Grade: D-IF