MOUAWAD CRAFTED CROWNS
POWER OF AUTHENTICITY CROWN
MOUAWAD MISS UNIVERSE THAILAND POWER OF AUTHENTICITY CROWN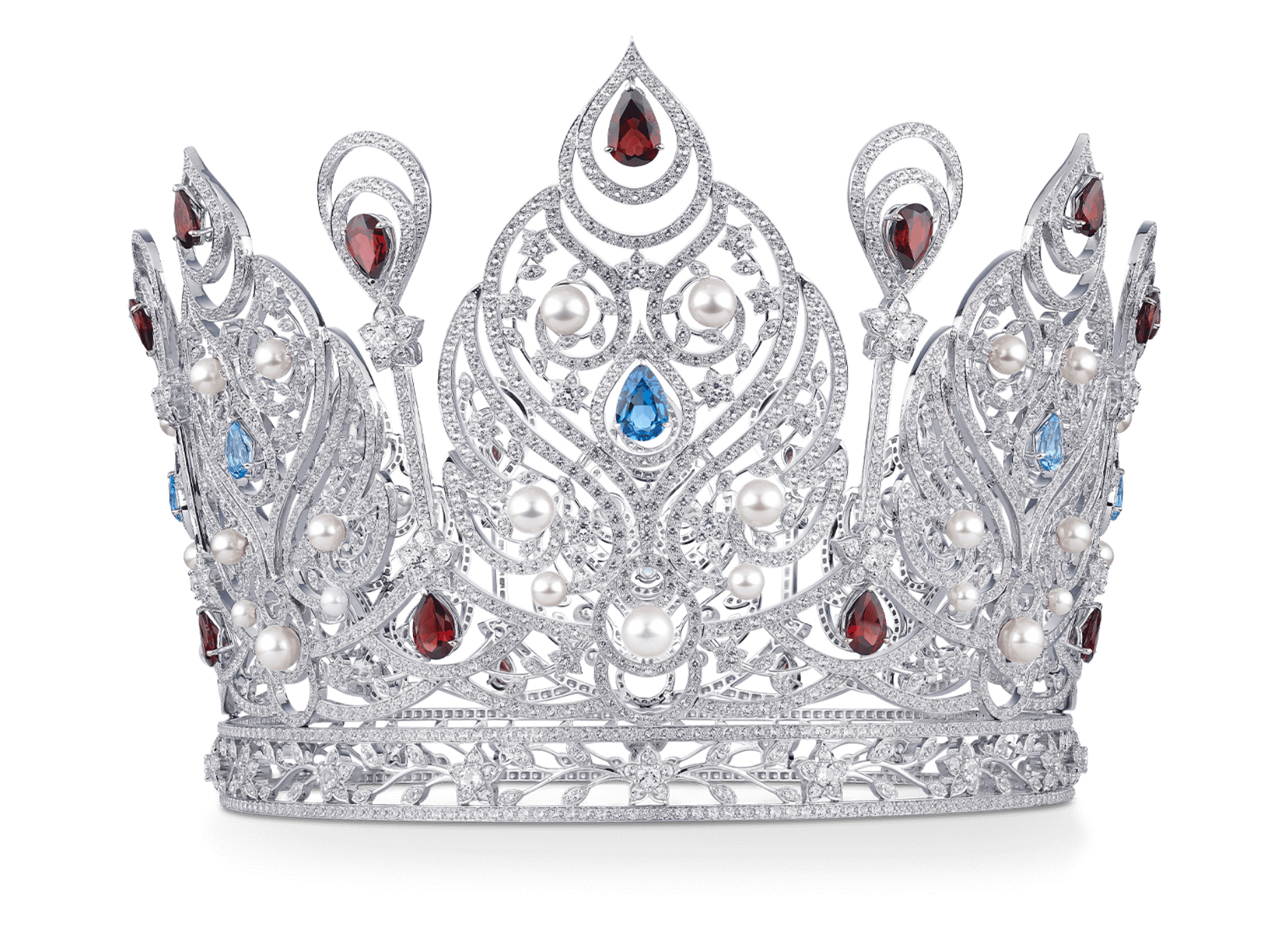 "POWER OF AUTHENTICITY"
Radiant and resplendent, the Mouawad Miss Universe Thailand Power of Authenticity Crown is a unique, bespoke work of extraordinary craftsmanship that boldly reflects the key theme of the Miss Universe Thailand 2020 pageant - "Real U, Real Universe" – and amplifies its message through the choice of motifs and gemstones.
​In an age when we are constantly surrounded by the pressure of social media and influence of others to conform, the message to be true to yourself and celebrate what makes you unique has never been more relevant. The Power of Authenticity crown is a sparkling tribute to this message, and an expertly crafted work of art reminding us that beauty comes from within, from recognizing our true selves and that we each have a unique contribution to offer to the world.
BEHIND THE DESIGN
For this unique creation, Mouawad designers drew inspiration from values associated with The Miss Universe Organization, such as strength, women's empowerment and the bonds that unite communities. Thus, Mouawad's expert designers envisaged a crown that would not only reflect the beauty and nobility of its wearer but also send a powerful and uplifting message to the world. Motifs of interwoven petals, leaves and vines, crafted in 18-karat gold and set with white diamonds, symbolize community bonds. The central magnificent shield-cut golden canary diamond weighing 62.83 carat denotes power, while two golden canary diamonds either side create a sense of harmony. The sun-like warmth of these three diamonds represents the new golden age of women.